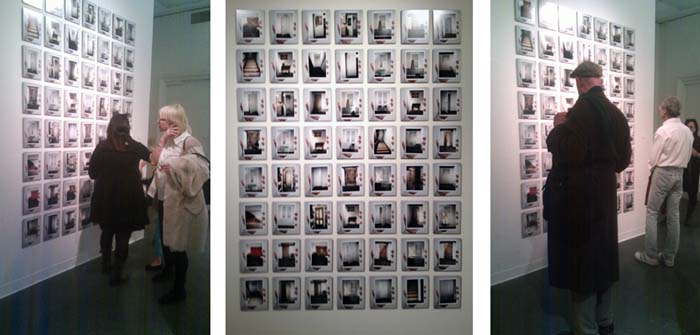 Cellar in the Attic has clear reference points to the Sarah Winchester House in California. The house is today a tourist attraction presenting the most exaggerated stories. The result being that the she has been reduced to the mysterious and haunted figure of Sarah Winchester. The house has undeniably an unusual labyrinthine architecture, but it was the 1906 earthquake that gave it the strange character that further fueled its ghost stories. The earthquake left Sarah Winchester devastated and instead of tearing the whole structure down she showed no hesitation to leave traces of its former self. The consequences were second-story doors that opened up to thin air, chimneys sealed off below ceiling level, and staircases leading to upper levels that no longer existed. According to the legend she believed all the spirits who were ever killed by a Winchester rifle, the same rifle that brought her riches, had cursed her.
It is with this idea of fictionalized history I started to explore my surroundings through photography – documenting interior doors, windows, and staircases. Being at the time a resident in the small hamlet of Wassaic, New York, I knew that I wanted to work with the eerie setting of my new environment. Aiming to capture a sense of captivity and entrapment of time, I started to seal doors and windows off by walls, leaving rooms with no possible route of escape. The hand holding the final photographs gives a form of credibility to these documents. By using the same hand in the same lighting and with the same background, along comes a new narrative element that will not only connect the photographs by its imagery, but also by a united timeframe.
The project goes together with a book highly influenced by Robert Smithson's writing on Hotel Palenque. The story introduces yet another possible read to the project and the final project becomes a hybrid of historical facts, fabrications by other writers, as well as personal associations.