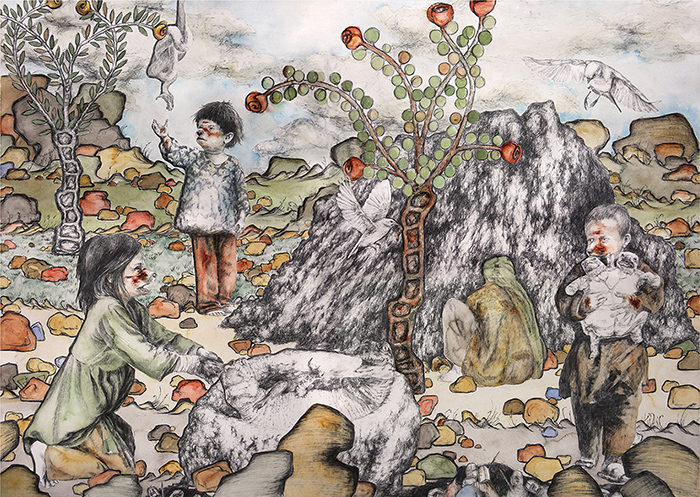 In 1609 Philip III issued a decree for the deportation of the Moriscos from Valencia. The Moriscos were the descendants of the Spanish-Muslim population that converted to Christianity by coercion in the early 16th century. That Ezme de Laguart (1580-1609) died the same year the decree was pronounced was no coincidence. She was a Morisco healer who initiated the great rebel against the deportation at La Vall de Laguar in 1609. 1500 rebels gathered, a tragic event in history that few knows about. She encouraged the uprising by spreading the prophecy of "the green horse": a knight covered in lush greenery would help the people in the upcoming battle. The prophecy did not come true and knowing they were defeated she brought her people up a high mountain where they committed suicide by jumping off the cliff.
The expulsion of the Moriscos continued throughout Spain and by the end of the 18th century, indigenous Islam and Morisco identity were considered to have been extinguished in Spain. This is a story that is repeated over and over again. Throughout the world and in all times.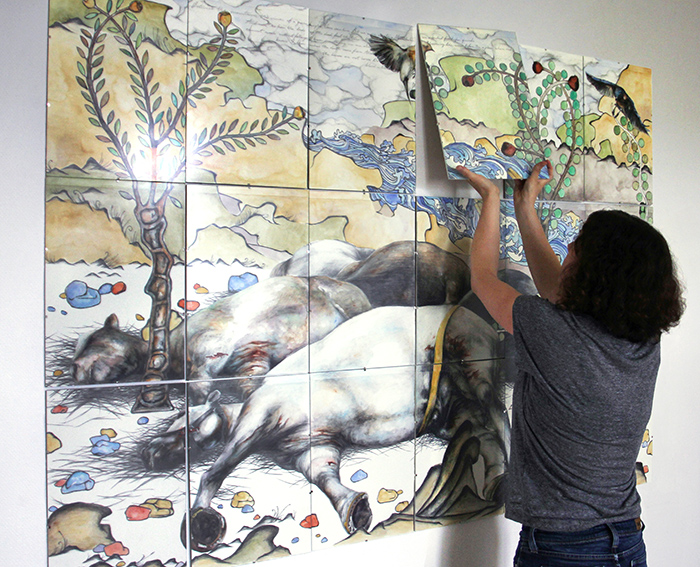 With brutality and love I'm building an inner world for creatures of the border. This world is not site specific. Xenophobia, hatred and threats exists in all time and at all places. In the drawings, the contradictory has its place. Possible insights might be seen but remain out of reach. What should be remembered? What should be condemned? What should be forgiven?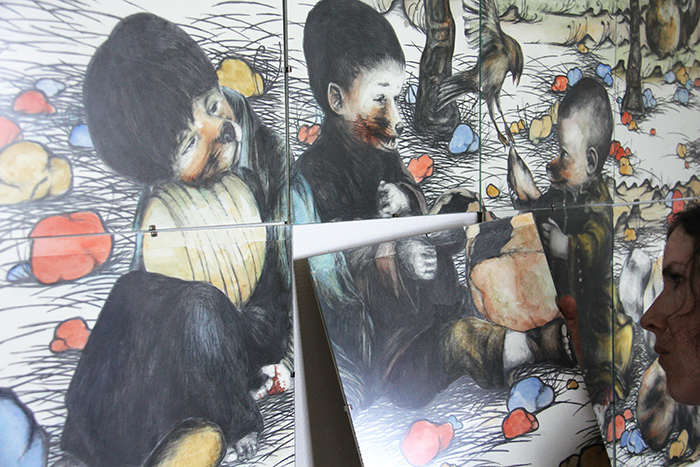 During two weeks of 2017, I was an artist resident in Rojales, Spain. Together with the Art n Ground team we travelled up the mountains of La Vall de Laguar to look for signs of Ezme de Laguart and her daughter. I then visited archaeological sites and finally presented my findings during the El Rodearte de Mayo Festival.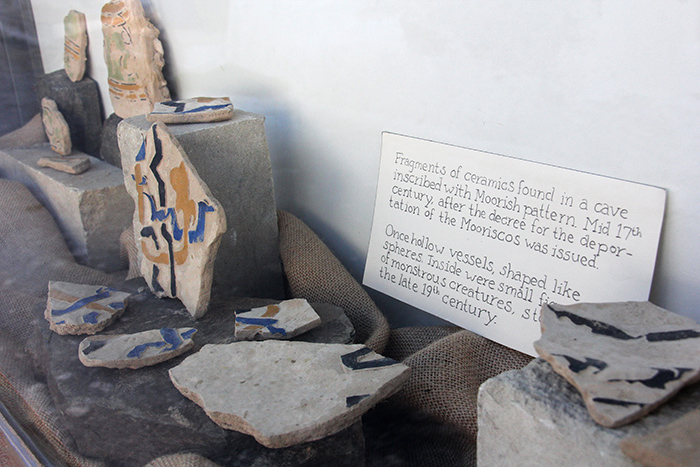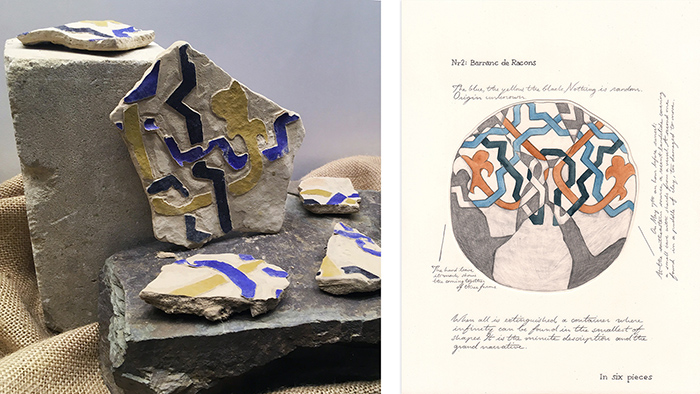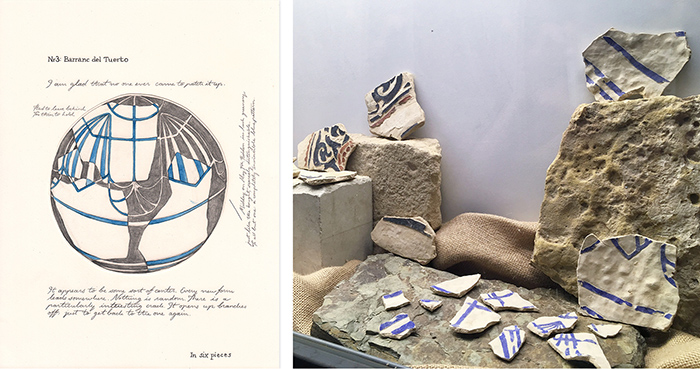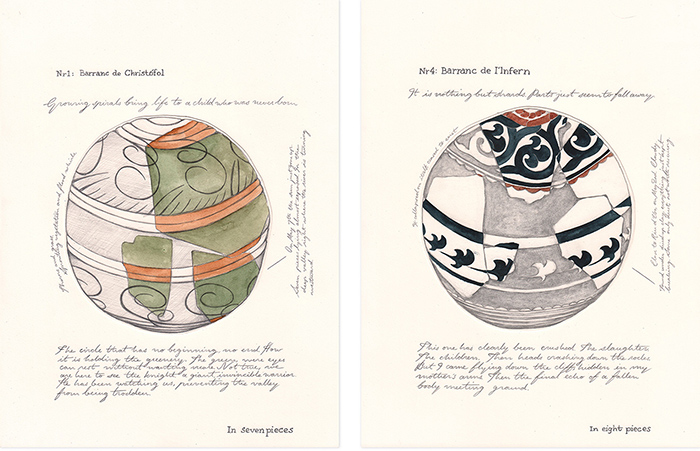 Mural for the El Rodearte de Mayo Festival: