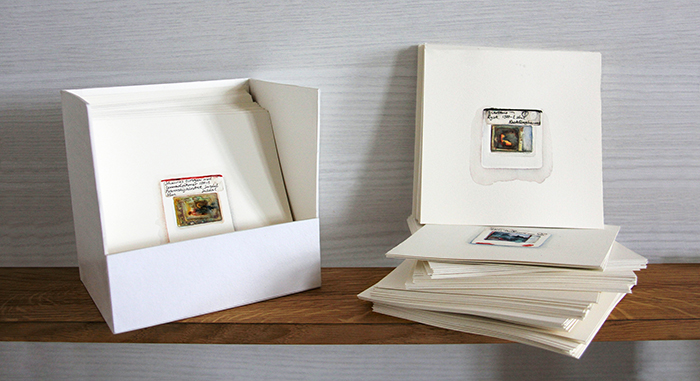 Perhaps you know of Roland Barthes little book "Camera Lucida" from 1986. In the book, Barthes describe his love for his mother, but words are mute, impossible to express. Sometimes he catches a glance, a gesture, the way she twists her head. And the frustration and the fear grows. It is a book about photography, a book about grief, a book about the desire to keep the memory alive.
In Pierre Bourgeade's "L'armoire" you find Focker who must flee his home. But he cannot leave his grandmother's cabinet of solid oak. The love for her goes deep. He takes a knife and carves a sliver of the cabinet. Eating the splinter. He eats the entire cabinet and can then, through the sewers, escape.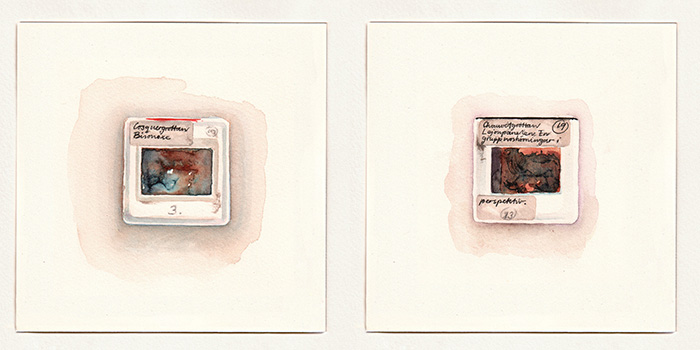 There is a history in every object. It is easy to become obsessive and the ritual is reassuring, comforting. Trying to express the joy of allowing oneself to be swallowed up, of losing oneself. The methodological approach and the security in returning to a place where everything makes sense. For my grandfather it was his basement.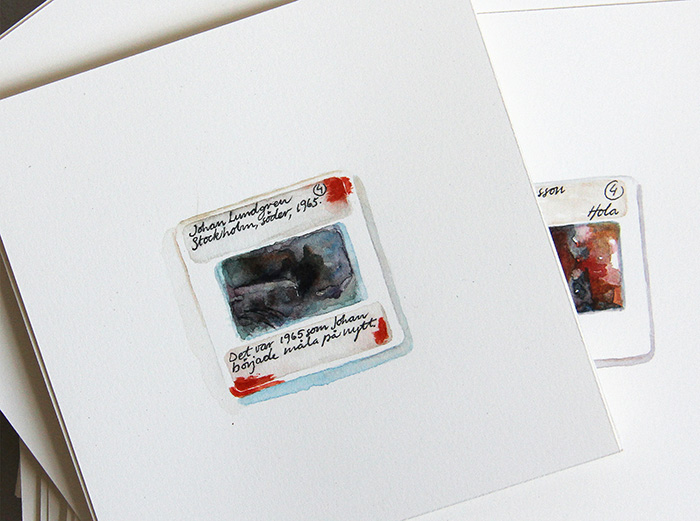 My grandfather went down the basement stairs and closed the door. Surrounded by his extensive art historical archive, he found serenity, passion and confidence. Constantly on assignment, a willingness to tire out and repeat. He seeks solace and stability. In November 2016 he dies, and the archive, the images, are handed over to me. He was my only family member with an interest in art.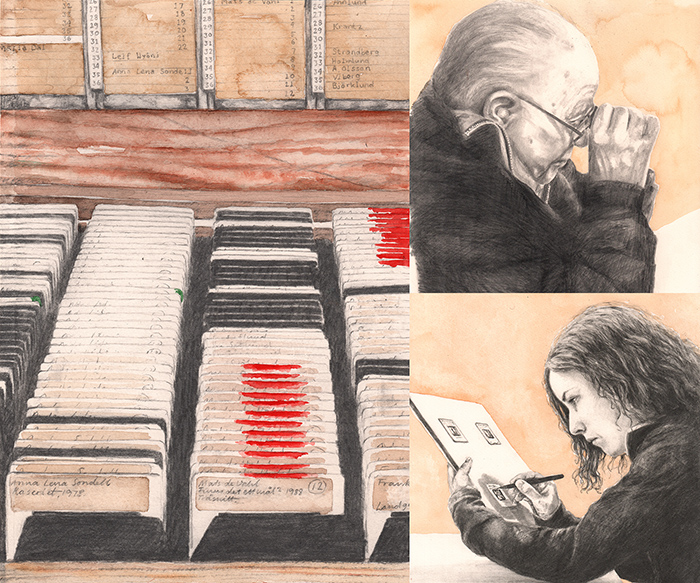 And I sit down with tens of thousands of photos. I open one of countless wooden boxes. The label, written in my grandfather's familiar handwriting, says "175, Norrlandkonstnärer". I drag my finger over the slides and hear the sound I have not heard since the last time I sat by him in his basement. Why should I preserve the motive, I wonder? So I make watercolors to scale, where handwritten text, dust, fingerprints and moisture damage are included. If I hold this rate, I probably finish in 20-30 years, and am myself a grandmother.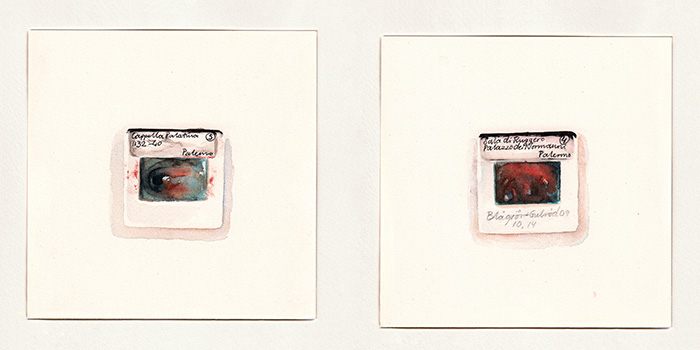 Images from the exhibition "Helighetens Bilder", at the Francis Chapel in Nyköping, Sweden, June 2018: