Time and again we venture into patches of darkness, encouraged by curiosity and openness. Sometimes the unexpected unfold and a new world is revealed. For the artist Ida Rödén, the unraveling event was the discovery of a curious stone by lake Kultsjön. The stone later uncovered of the hitherto unknown Jonas Falck, a self-taught scientist from Västernorrland.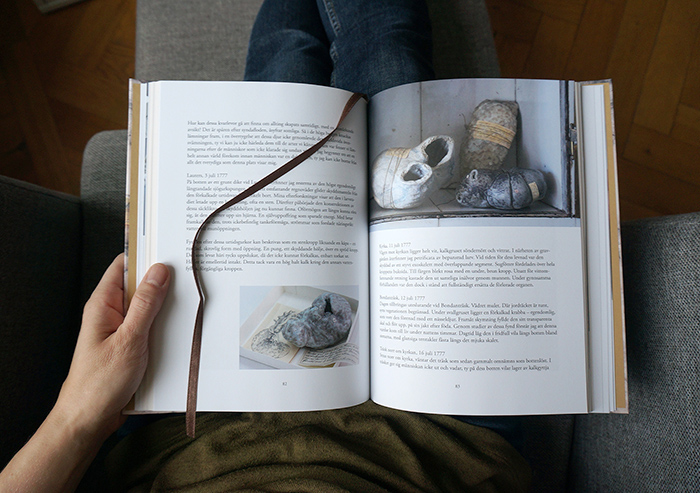 In Jonas Falcks vetenskapliga iakttagelser, Ida Rödén collects thoughts and experiences that arose in the company of Jonas Falck, active during the late 18th century. Guided by detailed drawings of mutated animals at Kultsjön, extinct water creatures from Fårö, and peculiar mushrooms discovered around Norra Kvarken, a world of possibilities is made visible. But truth is elusive. Sometimes imagination and hope take over and any answer to the question of who Jonas Falck was is anything but fully formulated.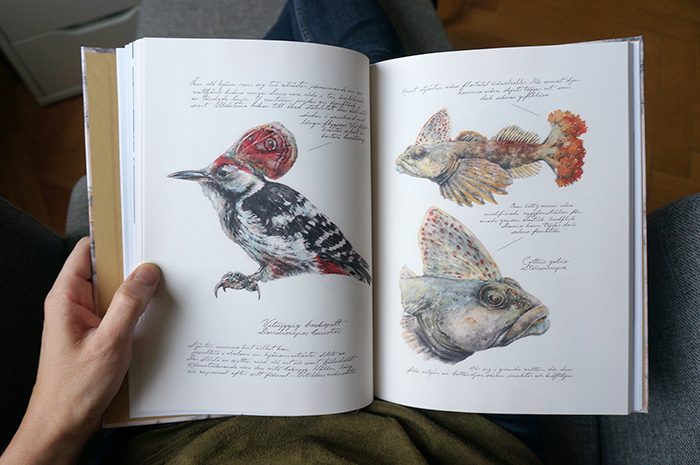 LANGUAGE: Swedish
TEXT AND IMAGES: Ida Rödén
PUBLISHER: Arvinius + Orfeus Publishing
NO. OF PAGES: 144
FORMAT: 180X240 mm
PUBLICATION DATE: November 2022
ISBN: 978-91-89270-53-4
PRICE: 280 SEK
CONTACT INFO FOR ORDER: ida (at) idaroden.com
ALSO AVAILABLE AT ADLIBRIS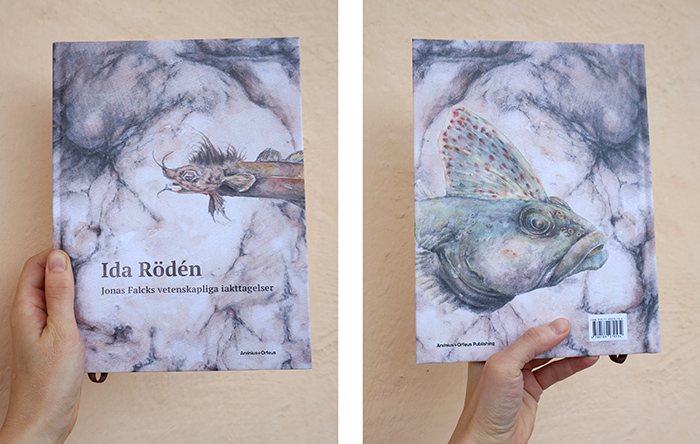 OM BOKEN PÅ SVENSKA:
Gång på gång ger vi oss in i fläckar av mörker, ledsagade av nyfikenhet och öppenhet. Ibland återfinns något helt oväntat och en ny värld öppnar sig. För konstnären Ida Rödén var fyndet en underlig sten vid Kultsjön. Stenen ledde vidare till upptäckten av den hittills okände Jonas Falck, en autodidakt vetenskapsman från Västernorrland, som rest i samma trakter i slutet av 1700-talet.
I Jonas Falcks vetenskapliga iakttagelser samlar Ida Rödén tankar och upplevelser som uppstått i sällskap av Jonas Falck. Med hjälp av detaljerade teckningar av muterade djur vid Kultsjön, utdöda vattenvarelser från Fårö och egendomliga svampar runt Norra Kvarken, uppenbaras en värld fylld av möjligheter. Men sanningen är undflyende, avvikelserna är många. Ibland tar fantasin och förhoppningen över och alla svar till frågan om vem Jonas Falck var, förblir bortom räckhåll.