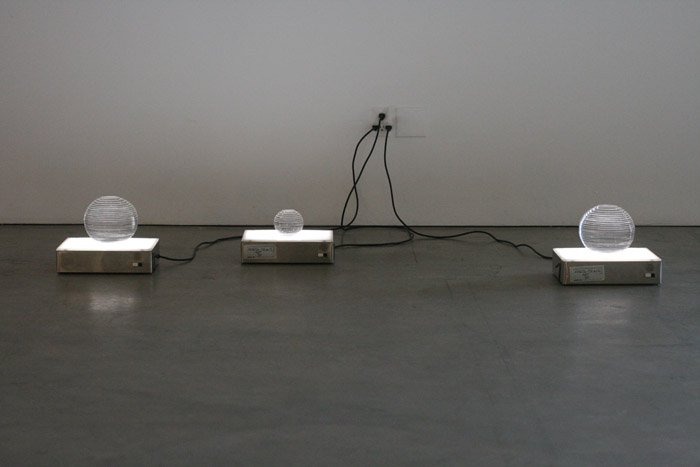 The Circular Ruins (org. Las Ruinas Circulares), is a short story written by the Argentine writer and poet Jorge Luis Borges. In short it deals with the manifestation of thoughts and dreams in the "real world." A wizard enters the circular ruins, an ancient place with mystical powers, with the aim of creating another human being from his own dreams. "He wanted to dream a man; he wanted to dream him in minute entirety and impose him on reality." 
The project was made for a show at the Wattis Institute, San Francisco, in April 2011 and was later on display at Manifest Creative Research Gallery in Cincinnati, Ohio.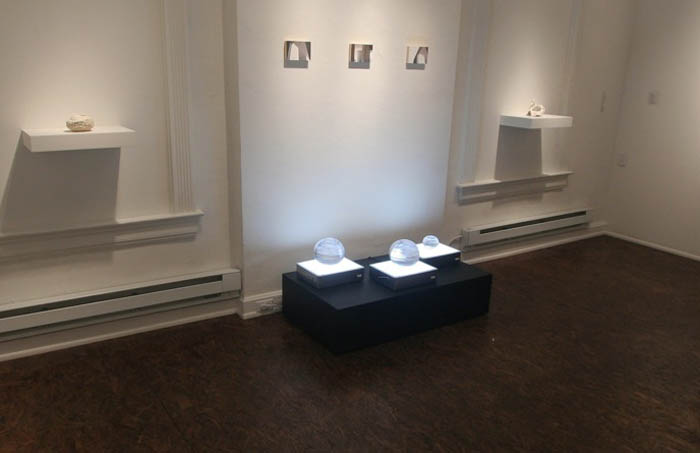 Material: three spheres built up of layers of circular acrylic sheets. The individual layers are inscribed with text excerpts from the story, as well as related imagery. The spheres are displayed on light boxes.