Since 2014 I have given life to Jonas Falck, an individual active in the late 18th century. Following his footsteps, I meticulously document peculiar findings of mutated animals, extinct sea creatures, and mushrooms filled with bones.
Sometimes intense, other times more in a haze, we talk, study and document. To the best of my ability, I strive to capture and recreate our discoveries amidst the mountains surrounding Saxnäs and along the rugged shores of Fårö and Norra Kvarken. Whether our encounters occurred today or two hundred and fifty years ago is of no consequence.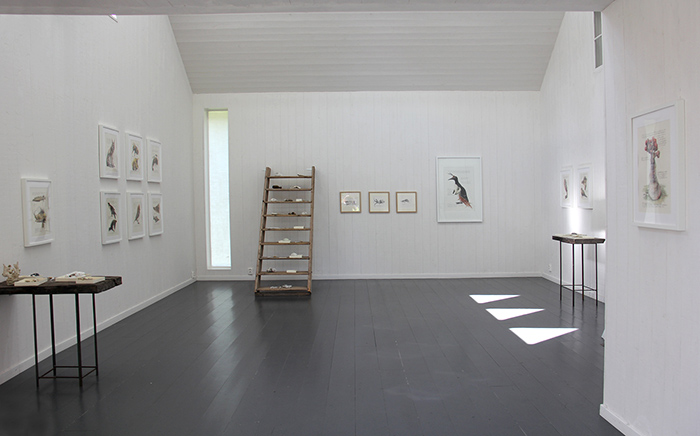 In line with typical historical accounts, I offer an approximation of the truth. I've selectively isolated events, reversed the chronological flow, and distorted certain facts. Jonas Falck treads a slightly askew path, yet with one foot firmly grounded in the tangible realm where he can both experience and exert influence on our lives.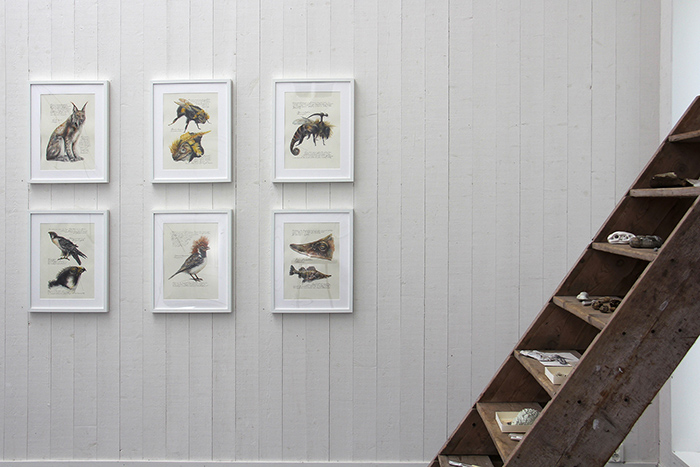 While it may elicit discomfort and a sense of humiliation, it is undeniable that within uncertainty, a vast spectrum of possibilities unfolds. One might characterise it as a type of enlightened ignorance—the instance when you deliberately permit your reality to be shaped by a myriad of fictional assertions.
Jonas Falck came into the world on October 9th, 1748, in Stigsjö, a parish in Västernorrland, situated midway along the Swedish coastline. Born to the union of rural postman Mattias Falck and Maria Svensson, Jonas remained unmarried throughout his lifetime. His unwavering inspiration, shaping his every breath, was Carl Linnaeus. Correspondence and notes reveal that Jonas Falck regarded himself as a member of Linnaeus's disciples, a status, however, never officially acknowledged by Linnaeus.
Order the book: "Jonas Falcks vetenskapliga iakttagelser"
It was a meteorite impact at Kultsjön that brought Jonas Falck to Saxnäs in Lapland. The sketches and notes he created during his trip reveal local fauna of varied degree of mutation. This trip, as well as the one to follow – to the island of Fårö – was most certainly inspired by Linnaeus's travels. It was not a mutated wildlife that drove his curiosity at Fårö, but the finds of ancient relics. The Fårö documents reveal most astonishing sketches of water creatures and a series of strange fossils.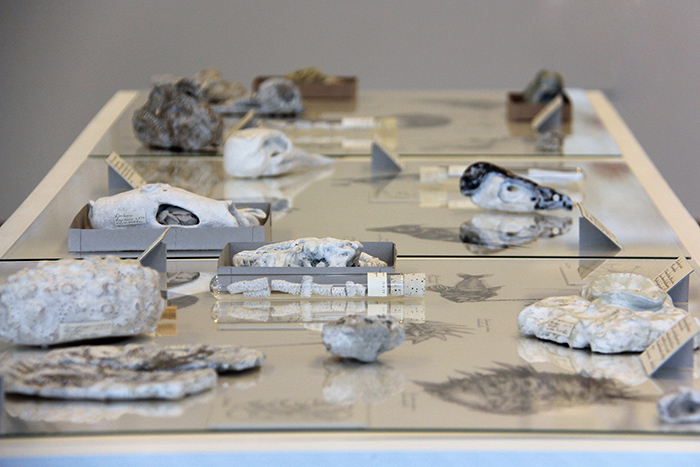 It is easy to read someone as mad. Especially the one who year after year immerses himself in a fantasy world, isolated in a small cottage to engage in something that obviously seems to be without end, without meaning or goal. But feelings of satisfaction and desire are rarely to be found in moments of recognition. Anticipation, hope and faith have a burning vitality, while success is fleeting. Hope and desire was Jonas Falck's faithful companion till the end.
VÄSTERBOTTENS INLAND (SAXNÄS, LAPLAND)
observations of mutation due to meteorite impact
FÅRÖ
observations of extinct, fossilized water creatures
NORRA KVARKEN
observations of extinct, mushrooms with skeleton structure