Two years ago, I was convinced I had finished my travels with Jonas Falck. But we keep stumble across strange creatures and our discoveries constantly expands our notion of this universe. Thanks to a residency in northern Sweden and at the Swedish island Fårö, I began to see and experience the natural kingdom Jonas Falck recorded for nearly two hundred and fifty years ago. Sometimes intense, other times more in a haze, we talked, studied and documented. As well as I can, I recreate his findings in the mountains and along the rugged shores of Fårö. If our meeting took place today or two hundred and fifty years ago is irrelevant.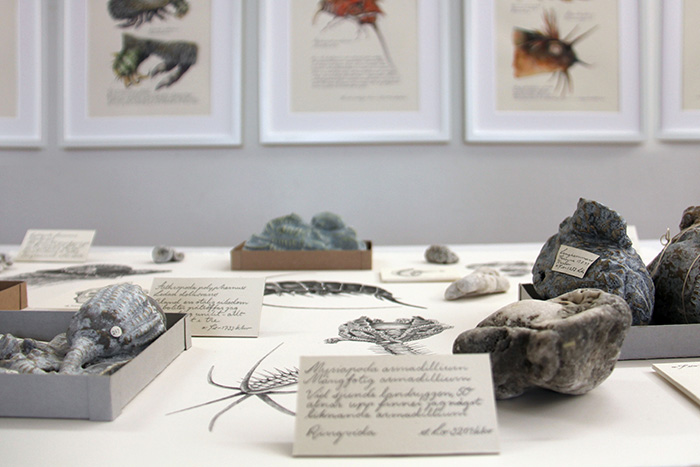 As in all historical records I present an almost-truth. I have isolated events, reversed the course of time, and distorted character traits. There is a vague borderland between here and now, between fiction and reality. Jonas Falck is walking there, a bit on the side. A little off, but still with one foot in the real world where he can experience and affect our lives. It would be best if you prepare yourself to be misled. It may feel uncomfortable and humiliating, but in uncertainty emerges layers of reality, far more interesting. Perhaps it can be described as a form of educated ignorance, the moment you consciously allow your world to be affected by a number of fictitious claims.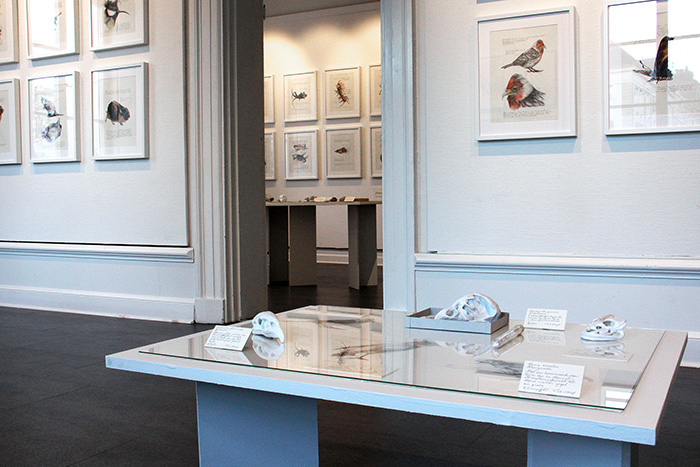 Jonas Falck was born in Stigsjö, parish of Västernorrland, halfway up the Swedish coastal line, on October 9th 1748. He was the son of a rural postman Mattias Falck and Maria Svensson and remained unmarried throughout life. He had a role model who would influence him to the last breath, Carl Linnaeus. Notes and letters shows that Jonas Falck considered himself to belong to the ranks of Linnaeus's disciples, which, however, Linnaeus never confirmed.
It was a meteorite impact at Kultsjön that brought Jonas Falck to Lapland. The sketches and notes he created during his trip reveal local fauna of varied degree of mutation. This trip, as well as the one to follow – to the island of Fårö – was most certainly inspired by Linnaeus's travels. At Fårö it was not a mutated wildlife that drove his curiosity, but the finds of ancient relics. The Fårö documents reveal most astonishing sketches of water creatures and a series of strange fossils.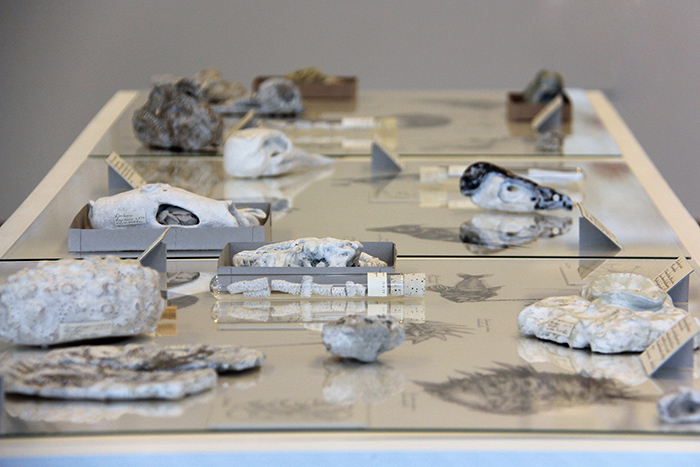 It is easy to read someone as mad. Especially the one who year after year immerses himself in a fantasy world, isolated in a small cottage to engage in something that obviously seems to be without end, without meaning or goal. But satisfaction and the strongest desire is rarely to be found in moments of happiness or recognition. Anticipation, hope and faith have a burning vitality, while success is fleeting and transient. Hope and desire was Jonas Falck's faithful companion till the end.
VÄSTERBOTTENS INLAND (LAPLAND)
observations of mutation due to meteorite impact
FÅRÖ
observations of extinct, fossilized water creatures
IN THE MAKING